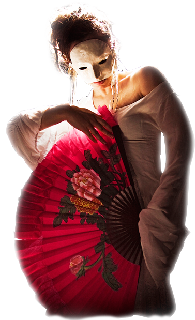 I'm a freelancer photographer from Rome, and my greatest passion is live music.
I cooperate with labels and management , press agencies , magazines and webzines...
These are some of the artists that i've shot:
Amiina, Battles, Black Mountains, Boss Hog, Crystal Stilts, dEUS, Dinosaur jr, Dirty Projectors, Ebony Bones, Enter Shikari, Faith No More, Fever Ray, Fuck Buttons, Glasvegas, Imogen Heap, Jesus Lizard, John Spencer, Joan as Police Woman, , Notwist, Julian Cope, Ladytron, Lisa Germano, Living Colour, Mercury Rev, Metronomy, Mudhoney, Mum, Nick Cave and the Bad Seeds, Nine Inch Nails, Noha and the whale, Klaxoons, Patty Smith, Peaches, Placebo, Primal Scream, Rosalìa de Souza, Santigold, St.Vincent, Sabot, Snow Patrol, Soulwax, The Airborn Toxic Events, The Residents, The Ting Tings, Tortoise, Tricky, Underworld, Vampire Weekend, White Lies, Wilco, Wire, Zero 7... And the italian ones : Afterhours, Baustelle, Caparezza, Collettivo Angelo Mai, Roberto Angelini, Bugo, Calibro 35, Paolo Benvegnù, Vinicio Capossela, Carmen Consoli, Il teatro degli Orrori, MariposA, Marlene Kuntz, Linea 77, Marta Sui Tubi, Massimo Volume, Meg, Nidi d'Arac, Proiettili Buoni, Settlefish, Super Elastic Bubble Plastic, Vasco Rossi, Zu, Faith no More, Atari Teenage Riot, Chrome Hoof, Fun lovin' criminals, De La Soul, Tindersticks, Air, MIA, Motorpsycho, Jamiroquai, Grace Jones, Shaggy, Alice Cooper, Babyshambles, Ben Harper, Charlotte Gainsbourg, Erykah Badu, Pavement, Cypress Hill, NERD, Missy Elliott, Morcheeba, PIL (Public Image Limited)...
You can see my complete portfolio here.
For any requests about my pictures, please contact me at: info[AT]metapics.it